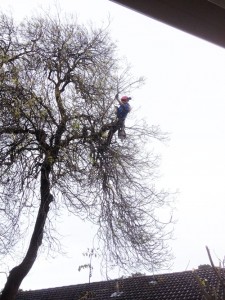 Trees may require pruning for many reasons including safety reasons, to clear away from a building, aesthetics, to remove defects and dead branches, to contain a tree to a certain shape or size, clear from power lines and service cables or simply to maintain a sound structure.
Our qualified and experienced staff can make a decision on the best type of pruning your tree needs to help you achieve your desired result so you can live happily and safely alongside your trees.
All are pruning complies with the Australian tree pruning standards AS4373-2007. Our staff are qualified and experienced have a sound knowledge of tree physiology.
Types of tree pruning may include:
Formative pruning
Deadwood removal
Crown uplifting
Weight reduction
Crown reduction
Crown thinning
Pollarding
Asset clearance pruning
Dangerous limb removal
Pruning Photo Gallery